9th-10th April, 2019 in Atlanta
"Just Keep Swimming"
A 3-track event at the Georgia Aquarium alongside Devopsdays & Serverlessdays Atlanta.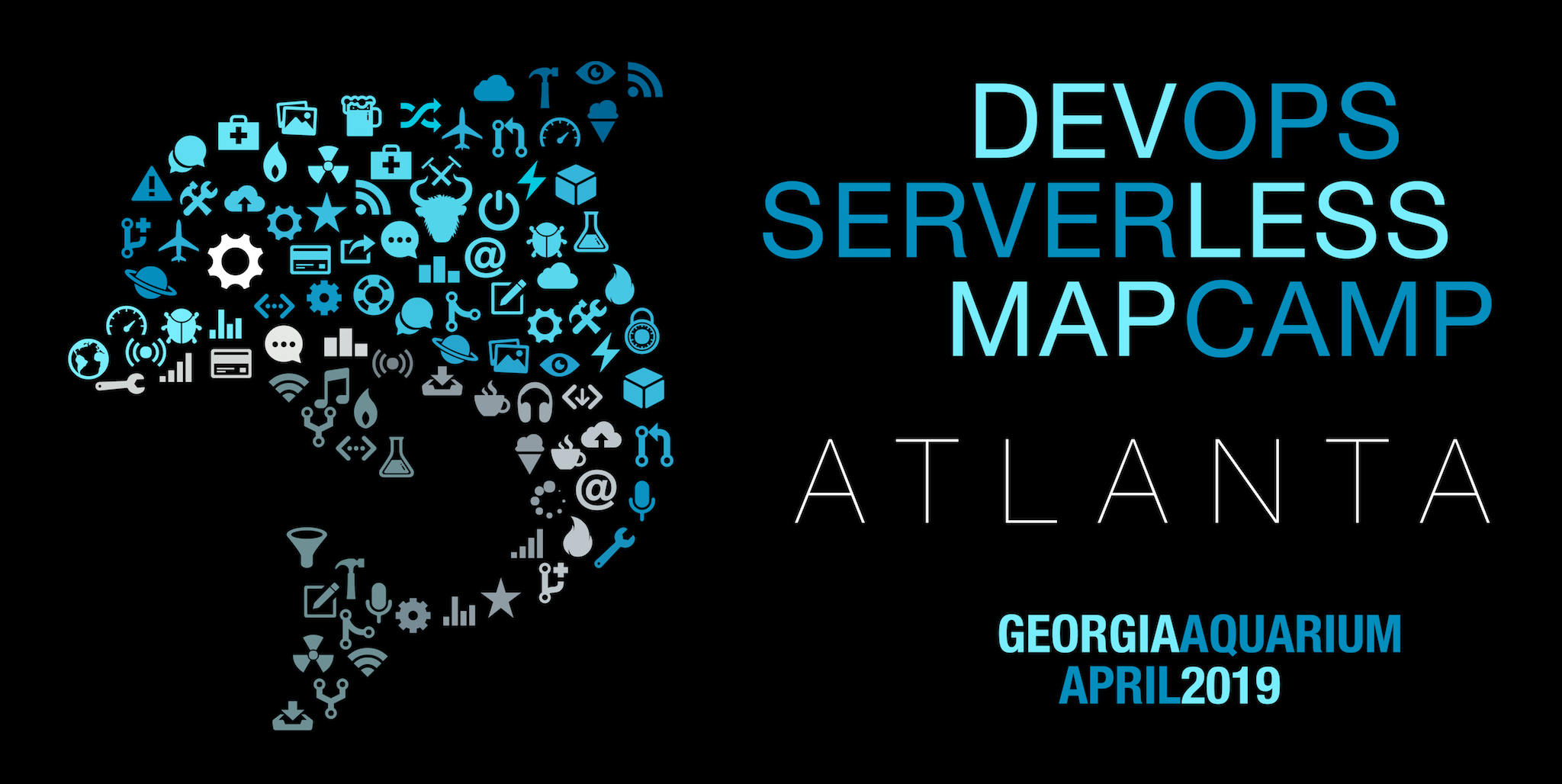 With presentations from Simon Wardley, Liz Fong-Jones, & Andrew Clay Shafer. Early Bird pricing in effect until March 1st!
Sponsors
We greatly value sponsors for this open event! Please see our prospectus and contact us at organizers-atlanta-2019@devopsdays.org for more information.
Call for Proposals
We are looking for talks on devops, mapping, or serverless but are particularly interested in presentations that incorporate ideas from more than one of these topics. If you can think of a co-presenter you'd be willing to share the stage with then we'd encourage you to submit at least one talk together.
CFP closes February 28, 2019 14:02 UTC
Location
Schedule
TBD